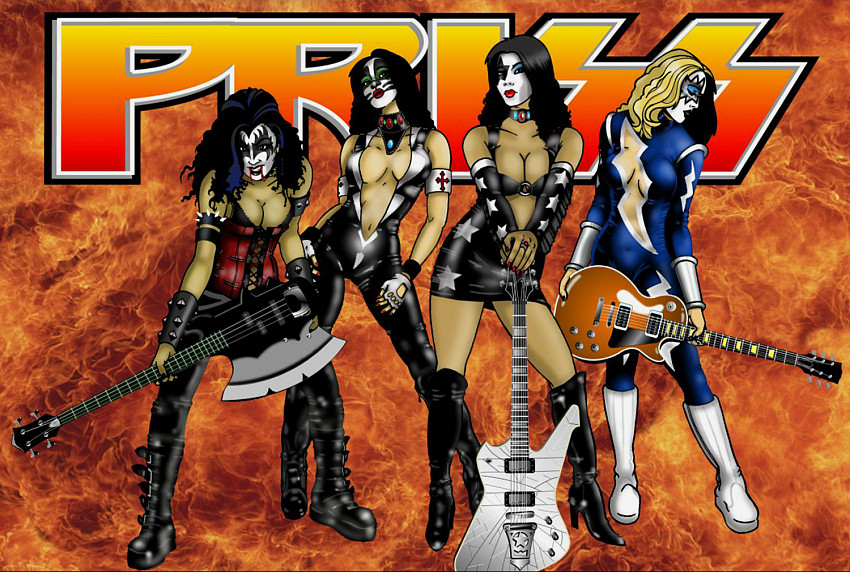 PRISS
PRISS
You wanted the best and you've got the best!
L.A.'s Female tribute to the hottest band in the world… KISS!
PRISS
The only KISS tribute band to be:
The first and only KISS Tribute band to perform on The KISS Kruise
Appeared on the "Gene Simmons Family Jewels" television show.
Appeared on A&E's "Storage Wars" television show.
Performed all over the world
Performed multiple KISS Expos
Performed with KISS members Bruce and Bob Kulick
PRISS - the sexy alter ego of the greatest band of all time and these girls will rock and roll you all night long! Don't let the name fool you, their seductive costumes and explosive stage show will leave you hotter than hell.
In a world where imitation is the most sincere form of flattery, few bands have as devoted a following as KISS. With years of experience touring globally under each of their belts, the members of PRISS continue to forge ahead writing their own chapter in KISSstory.
Our passion for KISS is real and we are not alone. Classics like "Detroit Rock City", "Rock And Roll All Nite", and "Shout it Out Loud" are examples of the staying power of KISS' music for all generations.
Our commitment and devotion to our mission is clear. We believe in paying tribute to the gods of thunder through our stellar musicianship and awesome performances. We realize the passion that lives within the hearts of KISS fans everywhere… we're fans too.
PRISS… Shout It Out Loud!
Moa Henriksson: Doll Stanley (Vocals/ Guitar)
Andrea Zermeno: Jean Simone Goddess of Thunder (Vocals/ Bass)
Jennifer Paro: Lace Frehley (Lead Guitar
PRISS

8:45 PM-10:00 PM

PRISS

11:30 PM-12:45 AM

PRISS

9:00 PM-10:15 PM