2013
Kid Rock
Artist Lineup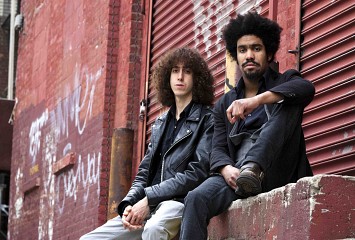 Tash and Chris have been nothing short of a best-kept-secret among New York City concertgoers since the band's formation in 2008, building a fervent and dynamic fan base leveraged by their ever-substantiated reputation for consistently well-rehearsed and impassioned, explosive live performances. The band's celebrated sound and spirit draws significant influence from the driving force of British rock pioneers Cream and Led Zeppelin, to billowing and bouncing funk and soul, to the layered harmonies and memorable hooks of The Beatles and The Hollies, to the contemporary psychedelia of My Morning Jacket among many more.
The London Souls new album "Here Come The Girls" is the follow up to their acclaimed self-titled debut that caught the attention of Rolling Stone, MTV, USA Today and Q104.3 for its raw live feel and which The Wall Street Journal praised for its "authority and intuition," "Here Come The Girls" is the next step for a creative songwriting duo who is meticulous about the sound of rock n roll.
Following the recording of "Here Come The Girls" in early 2012 at The Bunker Studio in Brooklyn, lead singer / guitarist / songwriter Tash Neal was a victim of a serious hit and run accident when his NYC cab was struck by a BMW drag racing down Broadway. When he arrived at the hospital - unresponsive and near death - doctors immediately performed brain surgery to treat a subdural hematoma. After a medically induced coma and several surgeries, Tash's progress has been nothing short of a miracle. Tash is now back and touring with the band and ready for the release of "Here Come The Girls!"
Captivating concertgoers with an awe-inspiring live show, The London Souls have shared the stage with The Roots, The Black Crowes and Big Boi (Outkast), along with selling out national venues like The Bowery Ballroom in NYC. The band has also made fans with stage-stealing performances at SXSW, Mountain Jam and Telluride Blues & Brews. The band's music has also been heard on VH1, HBO, SHOWTIME, ABC, and CBS.